In the early modern age a number of individuals lived in England. These people claimed supernatural powers such as being able to heal, catch thieves, discover treasure, and cause love between people. The villagers who witnessed them thought that these individuals knew more about the world around them than anyone else, or that they possessed secret or hidden knowledge. Therefore, the term "Cunning-Folk" was applied to them. The reactions to the Cunning-Folk were varied, some actively sought their help, others condemned them for being in league with the devil. Regardless, this group would influence modern society because of the very reactions aimed against them.
Den of Thieves
Cunning folk provided an enormous amount of services to the people of England. For example, their use of thief detection. Cunning folk claimed that with their magic powers they could find lost or stolen goods and return them to their rightful owners. The problem was that more often than not an overeager Cunning-Folk would finger the wrong person. However, the more shrewd Cunning-Folk would coast by on their reputation. Interestingly, their were instances where if someone publicly claimed they were going to a Cunning-Folk to find something stolen, this would prompt the thief to secretly return what they stole to prevent magical torture.
Love's Labors
Another service Cunning-Folk offered regarded love, sex, marriage, and childbirth. One of the major trades a Cunning-Folk offered were charmed meant to keep someone's spouse either faithful or to prevent them from being physically abusive. A more practical service they offered was abortion. In many cases a Cunning-Folk would use herbs or various concoctions for that purpose. Not only that, but Cunning-Folk would also provide charms for obtaining one's true love. Several of these services would most likely be popular with their female clientele.
Hi-Ho, Off To Work We Go
For the more financially minded, Cunning-Folk were treasure hunters. They would use all manner of tools of the trade to find treasure: dowsing rods, spirit conjuration, you name it! Mostly, they would come up empty. However, either the very crafty or very lucky Cunning-Folk would dig into a bronze age burial mound and strike rich. Cunning-Folk would usually make references to searching in these mounds when they would mention that the treasure was guarded by the fairies.
Witches Fighting Witches?
However, probably the most popular job for the Cunning-Folk was healing, but in most cases it involved anti-bewitchment. Cunning-Folk in general were usually called when it seemed that doctors could do nothing to help a patient. At that point the Cunning-Folk would examine the patient for witchcraft. The examination of urine happened to be a popular method back then. Once witchcraft was identified the Cunning-Folk would use different measures to defeat the witch. Sometimes it involved confronting the witch in person, which would result in several ways, a trial or bloodshed were two. A less risky way was for Cunning-Folk to use sympathetic magic, magic that involved representation (aka like effects like) as a means of attacking the witch from a distance and torturing her to release her spell. Cunning-Folk would use several different methods, written charms, herbal remedies, elaborate rituals, as a means of curing their patient. It was because of this practice in particular that many people made the distinction between Cunning-Folk and Witches.
Services Rendered
Below is a link to a map that shows instances of Cunning-Folk performing certain services
Red= Anti-Bewitchment
Blue= Thief Detection
Green= Treasure Hunting
Pink= Love Magic
Purple= Cunning-Folk reportedly hired to bewitch
https://maps.google.com/maps/ms?msid=203630415235431901355.0004d0f891f0d32ca1a93&msa=0
Crime and Punishment
However, not all were happy with the Cunning-Folk. The clergy, for example, saw their use of magic as evil and a moral stigma on society. Traditionally, the law did not get involved until a Cunning-Folk managed to disrupt the social order. This usually happened during suits of defamation brought by the victims of the Cunning-Folk's accusations of witchcraft or thievery. In fact, the problem with social order got so out of hand that four witchcraft acts were passed in 1542, 1562, 1604, and 1735 respectively.
 Web of Crime
This link leads to instances where cunning folk were put on trial for their actions
Red: Non-Specific
Blue: Thief Detection
Purple: Bewitchment
Green: Treasure Hunting
Light Blue: Divination
Yellow: No Punishment
https://maps.google.com/maps/ms?msid=203630415235431901355.0004d0c2e27c1dae81ca1&msa=0&ll=54.533833,-1.340332&spn=6.709682,22.302246
For further evidence I also present these two charts
This one is a comparison of the Recorded Witch Trials in England to the Recorded Witch Trials in Four Other European Countries.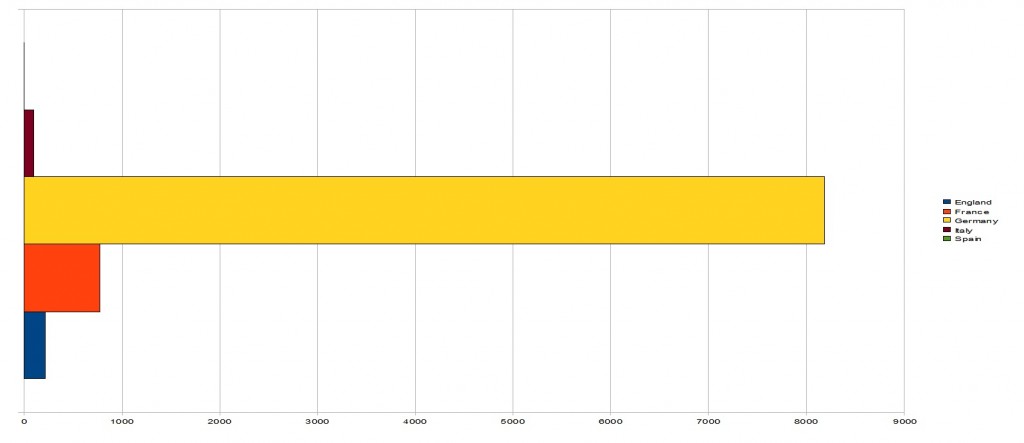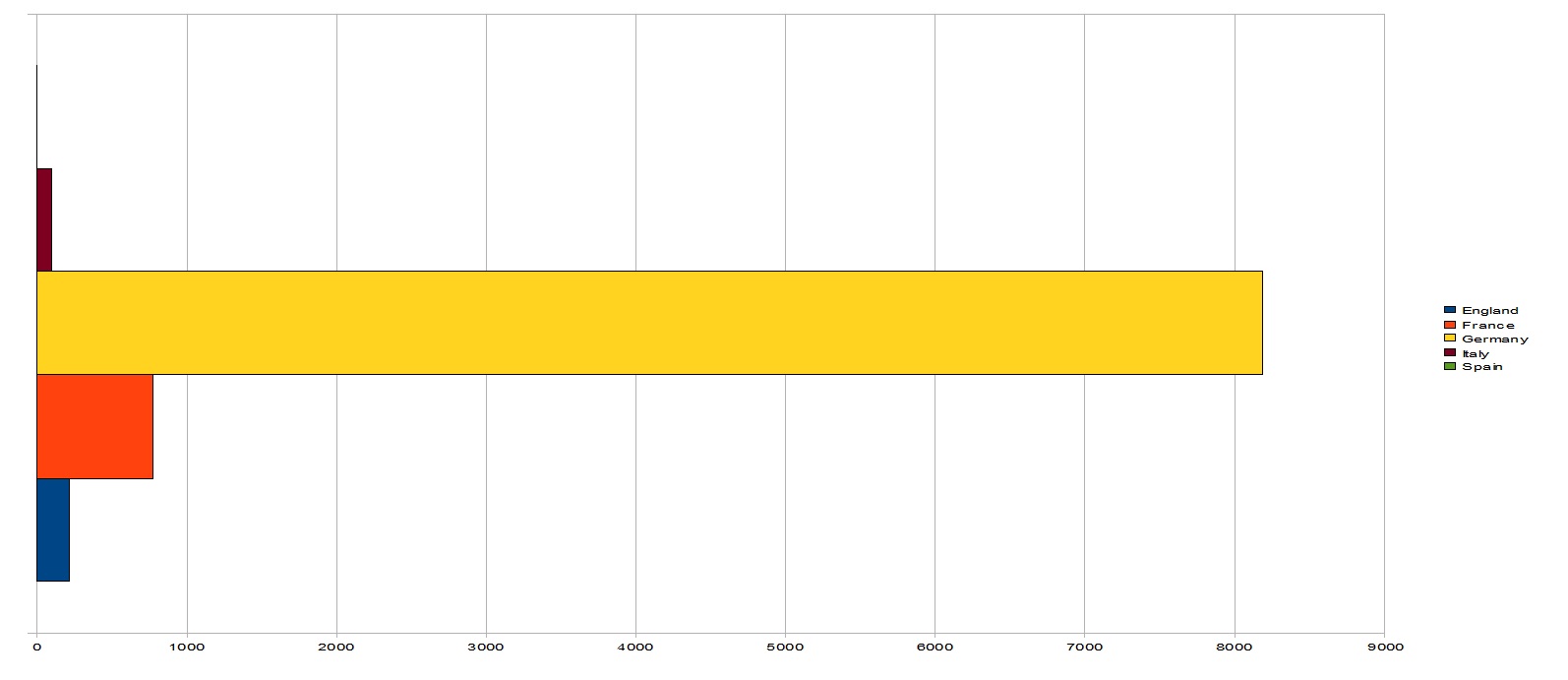 While England had a substantial amount of Witchcraft trials they pale in comparison to a few other countries, Germany in particular.
This particular graphy shows the ebb and flow of Witchcraft Trials in England from the late 16th century the the late 17th century.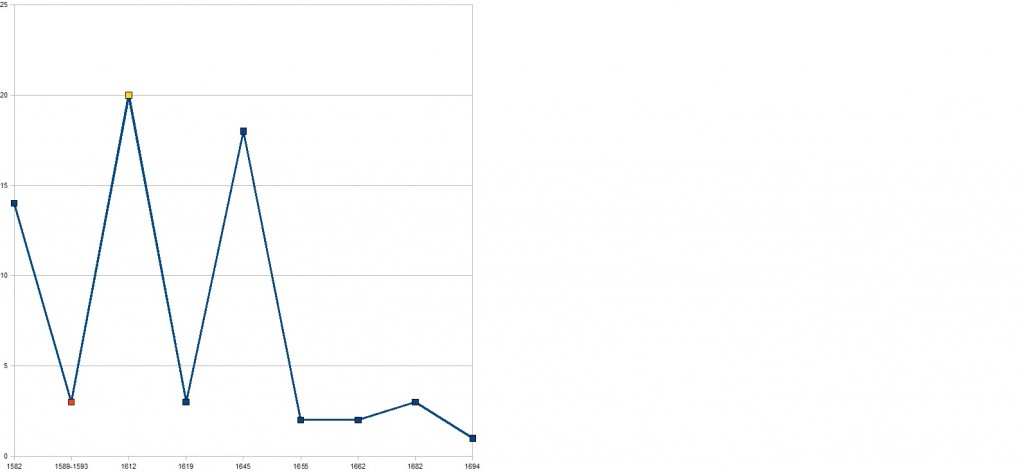 If you look closely, the spikes in the graph almost coincide with the Witchcraft Acts. Also a possible reason for a dip at the end of the graph is the coming Age of Enlightenment.
 Agrippa
While many officials cracked down on the Cunning-Folk, many of the more common people saw them as a benefit for society. They appeared well learned, knowledgeable people who were able to handle their problems for a small fee. In fact, taking a look at Heinreich Cornelius Agrippa Von Nettensheim's Fourth Book of Occult Philosophy, which was a tool used by some Cunning-Folk, you would find many scientific (aka knowledgeable) and benevolent terms of that day and age used.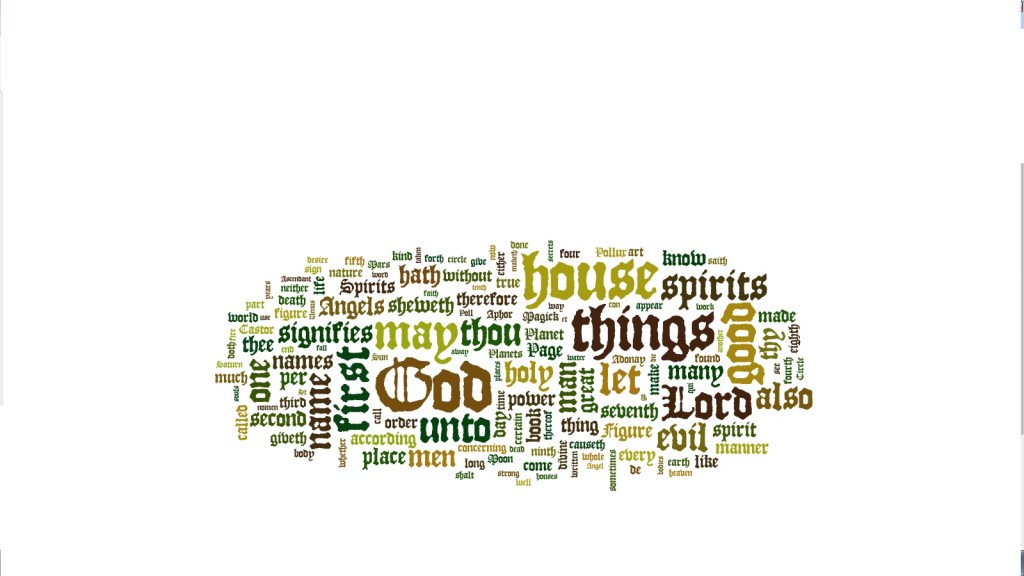 What's the Point?
So, how exactly did the Cunning Folk influence the progress of society. Well, the evidence states that there were a large amount of people paying attention to them, but an even more telling piece of evidence could be the chart below.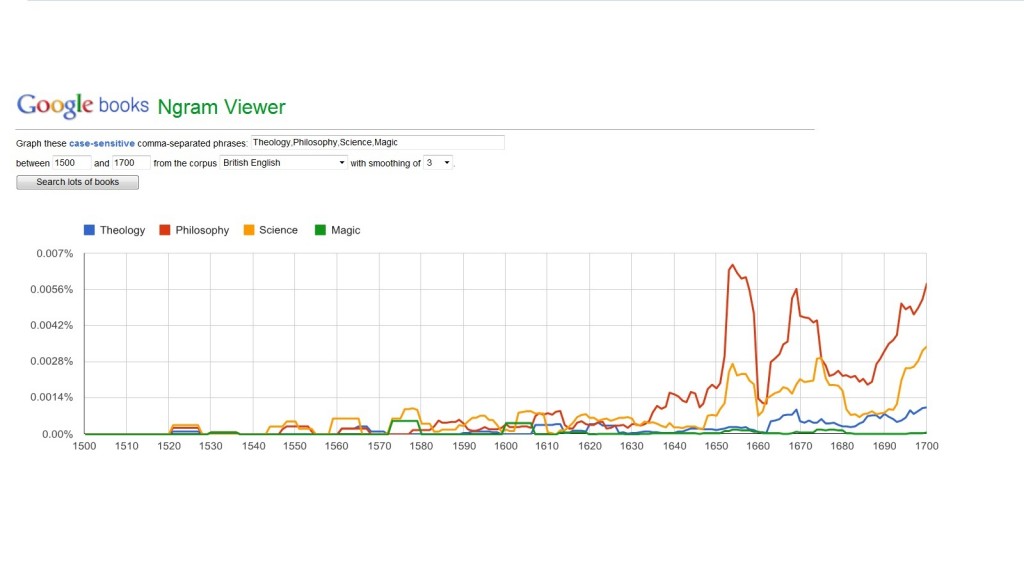 The Cunning-Folk lived at a time when Theology, Philosophy, Science, and Magic were all the same discipline. By simply plying their trade they sparked debate and controversy among several people of that age from all walks of life. The result of that debate contributed to the separation of all of these disciplines into their current form today.
Works Cited
"Bideford Witch Trial." Wikipedia. 6/23/12. Web. 12/18/12
"Bury St. Edmund Witch Trials." Wikipedia. 11/5/12. Web. 12/18/12
Davies, Owen. Cunning Folk: Popular Magic in English History. London: Hambledon and London, 2003. Print.
"Northamptonshire Witch Trials." Wikipedia. 5/1/12. Web. 12/18/12
"Pendle Witches." Wikipedia. 12/15/12. Web. 12/18/12
"Samlesbury Witches." Wikipedia. 12/3/12. Web. 12/18/12
"St Osyth Witches." Wikipedia. 10/10/12. Web. 12/18/12
"Witchcraft Acts." Wikipedia. 11/28/12. Web. 12/18/12
"Witches of Belvoir." Wikipedia. 9/9/12. Web. 12/18/12
"Witches of Warboys." Wikipedia. 12/17/12. Web. 12/18/12
"Witch Trials in the Early Modern Period." Wikipedia. 12/6/12. Web. 12/18/12